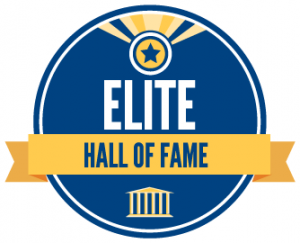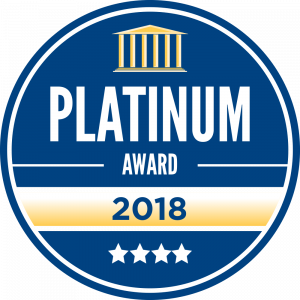 Whether you're looking to purchase your very first home or upgrade to a new home, renew your existing mortgage, refinance your mortgage to free up some equity, purchase investment properties or vacation homes, or lease business-related equipment, Powerhouse Mortgages has a variety of products available to meet your needs.
Powerhouse Mortgages, brokerage license #316287 was awarded top 20 Mortgage Brokerage for Dominion Lending Centres 2017, nominated best new comer Mortgage Brokerage of the year nationally for the 2014 Canada Mortgage Awards, nominated best Mortgage Brokerage of the year (Fewer than 25 Employees) for the 2017 Canada Mortgage Awards.
Based in Regina Saskatchewan, Powerhouse Mortgages has been in business since 2012. We've built our award winning reputation by our relationships with our lenders and clients. Our clients come back because they know we have the power to save them time and money.
Our lenders love us because they know our Mortgage Professionals are well-trained, knowledgeable professionals who work for our client's best interest.
Just as the 5 fingers combined in your hand create strength, our brokerage, industry partners, technology, lenders and most importantly our customers create the power in Powerhouse Mortgages.
Whether you're purchasing a home for the first time, taking out equity from your home for investment or pleasure, or your current mortgage is simply up for renewal, it's important that you are making an educated buying decision with professional unbiased advice.
Current Rates
Current variable mortgage rate is
5.80%
Current prime rate is
6.70%
Terms
Bank Rates
Payment Per $100k
Our Rates
Payment Per $100k
Savings

6 Months
6.59%
$675.29
5.99%
$639.21
$36.08

1 Year
6.09%
$645.17
5.99%
$639.21
$5.95

2 Years
5.79%
$627.38
5.74%
$624.43
$2.94

3 Years
5.79%
$627.38
4.99%
$581.04
$46.34

4 Years
6.09%
$645.17
5.24%
$595.34
$49.82

5 Years
6.34%
$660.15
4.64%
$561.28
$98.87

7 Years
6.60%
$675.90
5.84%
$630.33
$45.57

10 Years
6.85%
$691.18
5.99%
$639.21
$51.97
Some conditions may apply. Rates may vary from Province to Province. Rates subject to change without notice. Posted rates may be high ratio and/or quick close which can differ from conventional rates. *O.A.C. E.& O.E.
Powerhouse Mortgages Consent Forms
Please click here to download Powerhouse Mortgages consent forms.  Once we've received your completed consent forms and online application, we will start processing your approval.
I look forward to assisting you!
- Trent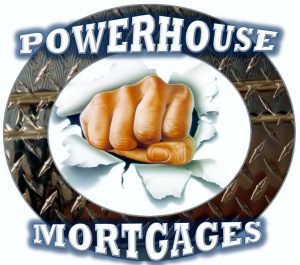 Trent helped me with my most recent purchase of a revenue property.  He helped with a financing strategy which allowed me to leverage funds from my other properties and negotiated a mortgage and terms which ensured positive cash flow with substantial pay down of my mortgage. Thanks Trent!  We'll be talking when I do my next deal!
Kim
We would like to thank you for all the hard work you have done on finding mortgage companies for us, our children and friends. We are all so pleased knowing that you are our go to guy that always comes through finding the best interest rate.
It is the hard work of finding those deals that takes pressure off us and our circle of family and friends that puts your company in the forefront of brokers with dedication and passion that keeps us coming back.
We will continue to use and recommend your services knowing and taking comfort in having excellent service from you and your associates,
Sincerely
Darrell & MaryAnn Weinberger
Regina, SK
Powerhouse brokers are simply the best, not because we know him personally but because Trent took the time and effort to find us a great rate and helped us with our mortgage on our house.  He was very professional and dedicated to his work and makes everyone in the party feel important and appreciated as does his team. I'm very gratefully to have them handle our business and confident they we made the right decision and 100% recommend them to anybody! Thanks Trent & team for all your hard work, we really appreciate it! 🙂
Russell & Melanie Neumann
I have nothing but great things to say about Powerhouse Mortgages.  From the moment we walked into Trent Glover's office, we were impressed with his professionalism and positive attitude.  He went above and beyond to help us with our mortgage needs and will always be our first choice in the future.  I have referred friends to Trent, and will continue to do so based on our great experience with Powerhouse Mortgages.  Thank you.
Thanks!
Amy.
Trent – You made re-financing my house SO easy!
I now have a lower interest rate and less years left on my mortgage. Thanks so much!
Rebecca
Request a Call Back
Let us call you back when it's convenient for you!
Keep up to date with the latest mortgage news
Sign up to our newsletter
Latest News
May 28, 2019
May 23, 2019
May 13, 2019
More News
Our calculators will allow you to explore your Mortgage options.
I'm Interested!